Sealinks completes another Africa season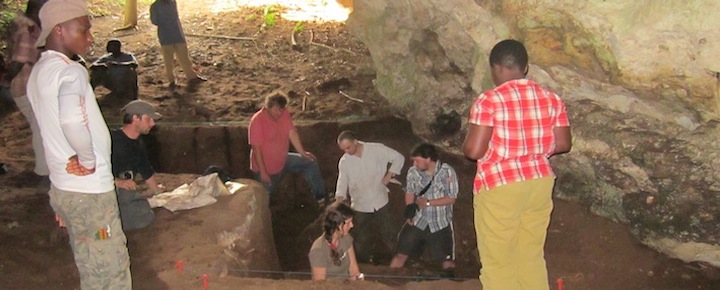 The Sealinks Project has undertaken a fourth season of archaeological research in East Africa. The excavation season, which took place over a three month period, was directed by Dr. Alison Crowther of the University of Oxford, and involved researchers and students from the Zanzibar Department of Museums and Antiquities, Tanzania Antiquities Division, Kyambogo University, University of Oxford, University of Bristol, and University of Queensland.
The research focused on very early occupation sites on the islands of Zanzibar, Pemba and Mafia, where small but intensive excavations were undertaken at a range of caves and open air settlements.  The research aims to apply new scientific methods to better understand East Africa's role in early Indian Ocean trade connections and biological exchanges.